Until recently, it wasn't easy to find investor friendly real estate brokerages. Will they be willing to work with you? Does the broker only want top producers? Will the broker tolerate a part timer that is really only focused on real estate investing than serving other clients?
Finding an investor friendly brokerage is simple now thanks to new and innovative models. At the end of this post, you'll be convinced that eXp Realty IS the absolute BEST real estate brokerage for investors. How do I know? I was an investor with 24 units before becoming an agent, that's how!
To be clear: if you are an agent located anywhere in the US, Canada, UK, or Australia, you can be a part of this investor friendly brokerage with lots of local teams and support!
But before we talk about my favorite investor friendly brokerage, let's first talk about why most brokerages dislike investors and why investors dislike most brokerages!
Why (most) Brokerages Despise Investor Agents
Most brokerages hate investor agents. It's nothing personal, it's just that investors aren't really there to work a bunch of transactions for the broker, nor do they care about making the broker a ton of money. They are primarily licensed to do more deals for themselves!
Now don't get me wrong, the broker will still make money off investor agents, but that isn't the broker's primary model. They want agents that are top producers and make their business look good – which is fair.
Another reason is that investor agents typically tend to be part timers. They have no desire to come into the office, come to meetings, or work full time – they are trying to build their cash flow and equity empire! Brokers typically despise part timers because they aren't making the broker a ton of money like the top producers. So when you do need help from your broker as an investor agent, you're last in line to get it. Again, it's just business.
Wouldn't you prefer a brokerage who treats all it's agents the same and provides them with the exact same resources, tools, and support?
Why Investors Hate (most) Brokerages
The best real estate brokerage for investors is hard to find because real estate investors tend to be very money savvy. So they have a hard time parting with high fees and commission splits if they don't have to. Investor agents REALLY don't want to pay for things they don't use, like an office, franchise fees, or in person training sessions they can't make it to.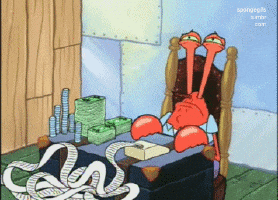 Investors don't want to pay 50/50 commission splits. They don't want to shell out an additional 10% to pay for the franchise and office. And it certainly doesn't make sense for them to have to.
In fact, investors should be allowed to keep most – if not all – of their commission on their own personal deals!
eXp Realty: A Model That Serves Investor Agents Superbly
Let's jump right into why eXp Realty is the absolute best real estate brokerage for investors, not to mention it is also the fastest growing nationwide (and international) brokerage!
100% Commission for Investing
At eXp Realty, agents get three personal transactions a year and keep 100% commission on those – this includes investment properties for yourself! Talk about an investor friendly brokerage!
This could be a difference of thousands of dollars per deal. For example, let's say you're buying a $200,000 triplex. At 3% commission, that's $6,000. If you're at a 50/50 split brokerage, you'd only keep $3,000 before any other fees. At eXp, you'd keep $5,935 after your broker review and E&O fees!
And even though you are getting 100% commission, you still get all the support, training tools, and collaboration! More on the perks in the next section. To learn more about the low cost of eXp, read this.
Full Service & Support Brokerage
Not only do you get to keep 100% commission on the first three personal transactions, but you still get full broker support, access to live and on-demand training, an incredible suite of tools including kvCORE, a website, local agent mentorship, and agent collaboration between you and all 33,000+ agents on eXp's Workplace (like Facebook for eXp agents!).
Your broker will still have your back by making sure your paperwork is correct. Your local mentor will help you through your first few deals. And you'll be able to collaborate with agents in your area and across the world on anything you can imagine, including investing! Just another reason why eXp Realty is the best real estate brokerage for investors.
An Investor Friendly Brokerage Atmosphere
At eXp Realty, there's simply no stigma toward part time or investor agents! This alone makes it one of the best real estate brokerage for investors.
The attitude at eXp is that if you succeed we all succeed!
It is a fantastic environment where all agents support each other, regardless of skill level, experience, or productivity. You can be a brand new agent, a part time agent, an investor agent, and you will be treated the same as a top producer!
Revenue Share as a MIGHTY Cash Flow Income Stream
Savvy real estate investors LOVE cash flow. It might be the top reason to invest in rental real estate. But here's an interesting fact: at eXp Realty, you can build a whole new income stream just by attracting new agents to the company! Here's a REALLY quick example of how that works:
Quick hypothetical scenario: let's say you bring five capping agents to the company (capping = hit their $16,000 cap to the company each year. You'd net $2,800 per agent, so $14,000 total. If each of those agents brings two more agents to the company, you'd net $3,200 for each of the 10, so $32,000 total. So a grand total revenue share income of $46,000 each year that those agents continue producing at the same level!
Here's a snapshot of our revenue share calculator in action:
I know agents who can live off their revenue share income. You can too, given enough time and drive! To see the calculator in action or see a demo, check this post out. For more on how revenue share helps agents retire, read this. And make sure to check out the ultimate guide to rev share for an in depth look into the newest way to build wealth through real estate.
Revenue share = cash flow. This might be our FAVORITE reason why eXp Realty is the best real estate brokerage for investors.
Want To Build Financial Freedom In Real Estate? Let Us Show You How! Click a below to Learn More About the Opportunity to Partner with Our Incredible Group That Is Helping Real Estate Agents and Investors Around the World Build a Lifestyle They Never Need a Vacation From at Our Life-Changing Investor-Oriented Real Estate Brokerage!
Access to More Deals (including off market!)
Guess what? Because eXp Realty is a national (and international) company, all our 30,000+ agents are connected in a Facebook-like community called Workplace. Within Workplace are local and investor groups. Within those groups, agents share investment property deals that are coming to market with each other!
So not only will you get access to deals in your area as an investor agent (one of the many advantages for investor agents), but you'll also see deals all over the nation and world that you or an investor you work for might consider buying! It just makes sense that at the best real estate brokerage for investors, investor agents trade deals!
Market and Convert Deals Multiple Ways
At eXp Realty, we have an in-house iBuyer program like none other called Express Offers. You can see below which states the program is active in. As an Express Offers certified agent, you can bring cash offers from enrolled investment companies directly to sellers!
As both an agent and an investor, here is why it matters:
You can market to the community as an agent that can bring cash offers to buyers!
Once you have a potential seller, you could purchase the property if it would make a good investment if you wanted!
Or you can bring a cash offer to the seller from an investment company!
If the seller accepts the cash offer, you get paid a commission!
If the buyer is a flipping company, you get the list the property once the flip is complete for ANOTHER commission!
If the seller doesn't accept the cash offer, you can bring their property to market by listing it!
Each listing you get will usually generate 1-2 more clients!
Express Offers is very different and revolutionary. I know a many agents and investors using it to beat out their competition! Just another reason why eXp is one of the top investor friendly real estate brokerages.
Build a Team to Serve Investors
Want to grow your income streams? How about starting an agent team! My team lead literally build an agent time WHILE WORKING FULL TIME as an instructor pilot in the Air Force! So trust me when I say – this can be done!
The cool thing about team building is that it's fun! Yes, it's work, but building a successful team and helping others succeed is incredibly rewarding.
The best time to start a team is when you actually have too many leads to handle. That should tell you that you need to start finding agents without enough leads and handing them over. Then when your team member closes the transaction, you can split the commission!
Teams create win-win scenarios where agents without enough leads can take team ones and team leaders can build a dominating agent team!
Earn Stock Shares at a Discount & as a Top Agent
At eXp, agents own the company because they almost instantly become shareholders! Talk about a unique benefit you hardly ever see anywhere else. Investors love equity building! Here are ways to earn EXPI stock:
You earn EXPI stock on your first transaction each year with eXp
You earn EXPI stock the first time an agent you attract to the company closes their first transaction
You can opt in to earning EXPI stock at a 20% discount from 5% of your commission earnings – an instant way to earn equity at a discount!
If you achieve ICON agent status (top producer), you receive your entire $16,000 cap paid to the company that year BACK as EXPI stock!
Yes, with enough hard work at eXp Realty, your broker can pay YOU and you can literally walk away each year with more money that you paid to your broker when you count equity earnings and revenue share. This is just one more reason that eXp Realty is the best real estate brokerage for investors!
Earn Referral Cuts on Your Own Deals!
Like to buy investment property out of the area you live in? Guess what? Hop on Workplace and find an investor friendly eXp agent in that area and then work out a deal with them!
You are literally referring yourself as a client to them. You can negotiate at LEAST a 25/75 commission split with them! So if you land a deal with them, you'll still get a commission check out of it!
Plus, you can work referrals nationally for additional commission checks that you can then go invest in rental properties! Learn about earning more commission or about perfect agent side hustles.
Must I Go on?!
I can, but I won't. If you can find another brokerage that can deliver all of this and more, then you should join 'em. But I'm completely confident that there isn't a deal like this one out there except with us at eXp Realty.
Check out our comprehensive about eXp guide and learn about Partnering with Us at eXp, where you receive even MORE benefits ON TOP of the benefits of eXp Realty! So do yourself a favor and set yourself up for investing and real wealth success. Chat with us today about eXp, the very best real estate brokerage for investors.
Want To Build Financial Freedom In Real Estate? Let Us Show You How! Click a below to Learn More About the Opportunity to Partner with Our Incredible Group That Is Helping Real Estate Agents and Investors Around the World Build a Lifestyle They Never Need a Vacation From at Our Life-Changing Investor-Oriented Real Estate Brokerage!
For more depth into REI, check out our comprehensive guide to real estate investing for real estate agents!