Getting your real estate license and working as a part time real estate agent is one of the most lucrative side hustles that can net you thousands of dollars per transaction. Just like running any other side business, practicing real estate part time requires time, patience, creativity and effort.
But luckily for those wanting to be a part time real estate agent, they can and should have the support and guidance provided to them by their brokers to help them run their business better, especially if they choose to work with the best real estate brokerage for part time agents.
And just so we are 100% clear: it is ABSOLUTELY possible to be a successful part time real estate agent. We do it, so can you!
The Stigma Toward Part Time Real Estate Agents
Although it is the broker's job to assist any and all of their agents with their respective businesses, they tend to treat part time Realtors at their brokerages like the red headed step child in comparison to their favorite top producing full time agents.
It's nothing personal, it's just that part time agents aren't going to make the broker a ton of money. That's what the full time agents are there to do.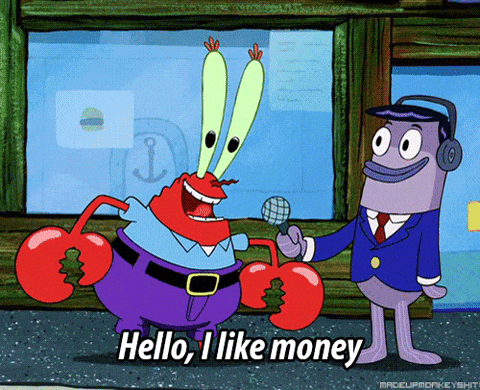 That's why many part time Realtors tend to quit early on in there business venture or never start at all, because it is hard to find a brokerage that is agent centric. And if they do end up following through with becoming a part time agent, very rarely will they have the tools and resources necessary to reach their full potential.
What Part Time Realtors are Looking For
The needs of a part time agent is very different from those of a full timer. While a full time agent might find lead generation in large volumes to be the most important aspect of a brokerage, part time agents might find that 100% time and location flexibility to be the most valuable trait. Here are some of the characteristics that an agent might want in the best real estate brokerage for part time agents:
Total time and location flexibility
Live and recorded training
Accessible support and broker staff
Lower broker fees
Higher, more agent centric splits
Full service concierge services
Mentorship and collaboration with other agents
Opportunity to build multiple streams of income and long term wealth
What is Your Top Priority?
The first thing you should always do when you are deciding how to approach your business is figuring out your top priorities. What made you get your real estate license? Building an extra income stream or slowly transitioning to a new career are usually the top two answers for aspiring part time agents.
Figuring out how you want to approach being a real estate agent can be helpful when determining whether a brokerage has the right tools for you. Some good questions to ask yourself before we dive into why eXp Realty is the best real estate brokerage for part time agents are:
Do you have a business plan in place?
Who is your target market?
How much time are you willing to dedicate to real estate?
How much money are you willing to invest into marketing?
Would you like to go full time in the future?
Did you get into real estate to build wealth or income?
Do you want to generate your own leads or take team ones?
Are you flexible on when you can serve clients and take training?
The Best Real Estate Brokerage for Part Time Agents
Now let's dive right in to how eXp Realty, the fastest growing brokerage in the world, is the best real estate brokerage for part time agents. We know this is true because we ARE successful agents who started part time at eXp Realty!
As we mentioned earlier, traditional brokerage models just don't have the platforms for part time Realtors to be successful. eXp Realty is not only agent centric, but the company also treats part time agents and top agents equally. And here is how they do it:
A Revolutionary Cloud Based Brokerage
20 years ago, flip phones were the coolest new fad amongst the modern world's public. Now we can buy our clothes, tools, toys, groceries, and more online and from our couch. Not only does that save expenses for the companies, but it saves us, the consumers, time. Cloud based models have become the norm. That's why eXp Realty adopted those principles and applied it to the world of real estate back in 2009.
eXp Realty has footprint in all 50 states in the US, and is expanding quickly internationally to Canada, the UK, Australia, Mexico, and more. eXp Realty gives agents the option to work from anywhere, using tools and platforms like eXp World. This can be huge for part time agents because they can finally have location flexibility.
In eXp World there are over 50 hours of live free training each week from the TOP agents in the entire 35,000+ agent company! It's incredible how eXp Realty takes the very best agents and instantly puts them in front of you for LIVE training. I don't know any other companies doing this.
On top of trainings, your state broker team and staff help with tech support, accounting, onboarding, Human Resources, IT, contract training, and more and are all accessible within office hours in eXp World.
No Production Requirements: You do You!
This should go without saying, but part time Realtors absolutely can not afford to join a brokerage with production requirements. You simply don't have that kind of certainty in your business as a part time agent with other life obligations such as a full time job or school or family.
At eXp Realty, there are no production requirements for agents, you can do one deal or one hundred deals are you will pay the same fees, enjoy the same splits, and get the same trainings and treatment from the staff. You also only pay your E&O (errors and omissions) insurance as you complete your transactions, instead of paying a big upfront fee at the beginning of each year.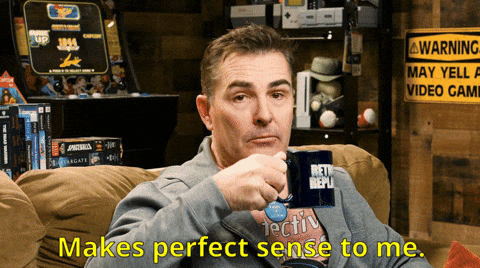 Forget the traditional brokerage model where an agent only gets a few hours of floor time per week. At eXp Realty, you can captain your own ship and can work on your business how ever you choose and whenever you choose.
Mentorship and Collaboration
If you are a part time Realtor who wants to eventually take your real estate business full time, then you need a network of experienced and helpful real estate professionals and entrepreneurs to bounce ideas off of and mastermind with.
Luckily for you, there are a variety of ways agents can do that at eXp.
Sponsors
To join eXp, you must be sponsored into the company by another eXp agent. Since eXp is cloud based, you are able to be sponsored into the company by any agent located in the US, not just a local agent. Each sponsor brings different additional value – and we bring the MOST! Make sure to pick your sponsor wisely and ask them about the different resources they have that can add value to your business.
When you partner with us at eXp Realty, you get access to a ton of additional support, training, tools, resources, and top agents in the company that will help you grow your business to unimaginable heights!
Mentors
Another reason eXp is the best real estate brokerage for part time agents is that you are assigned a local mentor! An issue that many new and part time agents run into is the lack of support as a new agent. But that is just a common misconception. As a part time agent, you have the opportunity to participate in eXp Realty's expand mentorship program.
You will be paired with a local mentor who must have done at least 8 transactions in the past 12 months who will then walk you through your first 3 transactions. This can be helpful for part time agents because it gives them a personal source to turn to when they have specific questions regarding their business.
Local Agent Teams
Another option for part time agents to gain support and collaborate with agent partners is by joining a real estate agent team. A team is a group of agents in your local MLS area who work together to help clients led by a team leader.
The great part about joining a team is that usually, the team leader will generate leads for team members to work. This is great for part time agents because they can get a continuous flow of leads to work from their team. Lead generation and cutivation is the most time consuming aspect of being a real estate agent, so joining a team can be the perfect option.
Only at eXp: Opportunities to Build Wealth and Earn Extra Income
Without a doubt, the best real estate brokerage for part time agents would have opportunities to earn extra income or build wealth aside from your primary source of income. At eXp, part time and full time agents have the opportunity to earn extra income through their agent centric programs:
Stock Awards
Being a publicly listed company on NASDAQ, eXp Realty gives agents the opportunity to earn company stock through achieving various milestones and recognition programs. For example, an agent will receive shares in company stock after completing their first transaction every year. Part time agents can really capitalize on this because they will be adding assets to their portfolio while simultaneously earning money from their sales.
What other brokerage let's the agents OWN the company in the form of stock? Just another reason eXp Realty is the best real estate brokerage for part time agents, as well as full timers!
Referrals
All agents have the ability to give and receive referrals for a fee no matter which brokerage or state you are in. As a part time agent, referrals can be an important way for you to earn money on deals that you might not have the time to work.
Referring agents can usually earn up to 25% of the referred agent's commission.
Part time agents can have trouble finding another agent in a different market to refer their clients to. That is due to the lack of a platform that allows agents from around the world to connect and share referrals. Because eXp Realty is a national (and international) company, all of our 35,000+ agents are connected in a Facebook-like community called Workplace.
Within Workplace, there is a national referral network of eXp Realty agents that you can share and receive referrals with. You can simply post your client's location and the type of agent they're looking for (buyer or seller) if you have someone to refer or check the group every morning for outgoing referrals that you might want to take on. It's a win-win!
Revenue Share ( = Cash Flow!)
We talked earlier about how, in order to join eXp, you must be sponsored into the company by another agent. The company is set up this way because our founder, Glenn Sanford, wanted existing agents to profit off of the growth and expansion of the company. At eXp, agents are incentivized to help expand the company. Just another reason eXp is the best real estate brokerage for part time agents!
Since your sponsoring team of agents are all incentivized to help you succeed, as a part time agent, you will get all of the support and resources you need to be successful instead of being left out to fend for yourself. On top of the coaching you will receive, you can also benefit off of the revenue share model by sponsoring other interested agents into the company.
To learn more about how the revenue sharing model works, check out our in depth ultimate guide to revenue share for real estate agents.
Get Started Today!
We hope you enjoyed our post about the absolute best real estate brokerage for part time agents. Are you ready to pick up real estate as a lucrative side hustle? Many people have found success as a part time agent, helping their friends, family, and anyone else who wants to buy, sell, or invest! What are you waiting for?!
---
Check out our comprehensive post on How to Be a Successful Part Time Real Estate Agent