We've been there. We know it can be challenging to choose a brokerage, whether you're a new agent or an experienced Realtor looking for something better. This simple fillable worksheet will help ease the process by letting you quickly and easily perform a real estate broker comparison.
[mailerlite_form form_id=4]
This simple one page worksheet will help Realtors choose a brokerage by letting you easily compare broker benefits in these categories – for a description of each, keep reading below!
Brokerage Fees
Commission Split Cap
Broker Support
Location/Commute
Unique Perks and Agent Benefits
Training
Mentorship Program
Administrative Support
Culture and Vibe
Recognition Programs
Technology
CRM Tools
Lead Generation
Equity & Growth Opportunities
Exit Strategies
Brokerage Fees
Fees can vary widely by brokerage. While this is the first category, it isn't necessarily the most important because often times a single closing will cover your broker fees for the next year or even years depending on your market.
It is still worth understanding what your fees are and what value you receive from those fees, which is what the rest of the categories are about.
Desk fees and franchise fees charged to an agent is a massive red flag, which says that this brokerage hasn't evolved with the times and likely won't survive the industry-wide shift to agent-centric models.
Commission Split and Cap
A typical agent/broker commission split is somewhere between 50/50 to 70/30, though at some more revolutionary brokerages you can bring home 80-100% commission right from day one.
Some brokerages have no commission cap and you always pay a split. If this is the case, you may end up paying more than you need to, even with a 90/10 split.
A commission cap means that once you've paid that amount to your broker, your commission jumps up to 100% for the rest of the year. If a broker has a cap, it can vary widely, and generally range between $16,000-$32,000.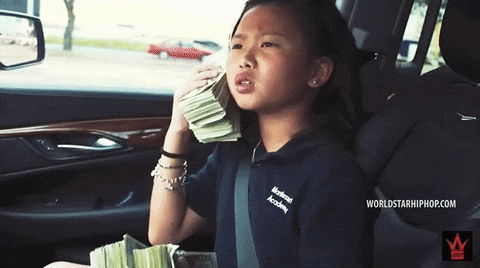 Broker Support
Who is available to support you and when?
Are there additional support staff that can assist?
How often are they all available to you and how?
You need to ensure your support is available when you need them during your broker comparison.
Location & Commute
Where is the brokerage located? Do you have a commute? How often will you be required to be in the office? Is all the training only provided at the office? What about getting support? How much time will you spend going back and fourth?
Unique Perks and Agent Benefits
What sort of benefits, advantages, and perks can that brokerage offer you as an agent that most others cannot?
Do you have a retirement plan? What about lead generation?
Will they let you grow and brand your OWN business at their brokerage?
Can you get agent healthcare?
What about becoming a partial owner of the company?
Is there some cool technology that other brokers don't have?
Training
This is a SUPER important broker comparison category, especially for new Realtors or those that want to take their business to a whole new level.
What training opportunities are available?
What is the quality of the training?
Is it live?
Is there flexibility of on demand training?
Who gives the training, and are they the best at it?
Do you get training directly from the best agents in the nation? Or just from a local agent on Tuesdays at 10?
How MUCH training is available? One session a week? 50+ hours a week?
Can you learn from top agent how to become a top agent?
[mailerlite_form form_id=4]
Mentorship Program
What is the brokerage's official mentorship program?
How is it structured?
Will you be assigned a certified mentor ready to help you succeed or will you be handed off to a random agent who didn't sign up for that job?
Does your mentor win only when you win?
What support does the mentor provide?
Can you follow them along on open houses and appointments?
If you ask these questions and there isn't a good answer, consider what support you're REALLY going to get after you sign up. It's 2021. Every legitimate company should have a defined mentorship program you can evaluate during your broker comparison.
Administrative Support
Who is available to support your for admin stuff, like finance, marketing, IT, legal, compliance, contract management, paperwork, payments, etc.?
When are they available?
How many are available?
How are they available?
Culture and Vibe
What does the brokerage feel like from inside, from behind the scenes? It is cutthroat and every agent for themselves? Or is it a culture of collaboration and helping each other succeed?
A dog eat dog environment will wear on you real quick. Go where the agents love the company and love helping each other succeed! This part matters so much during your broker comparison!
Recognition & Reward Programs for Top Performers
How will you be recognized for your hard work and for becoming a top performer? What rewards are there for that effort? Will you get a bonus? What about getting your entire cap back? The brokerages evolving with the times recognize the importance of putting the agent first. Other… well… won't be around for much longer.
Technology
What CRM, website, and lead generation tools will you get?
How will you get training on the technologies?
Do you have a live training environment?
What about a collaboration environment?
Is there an iBuyer program that agents can work for?
Does the brokerage own the tools it is using?
CRM Tools
Do you provide a stellar CRM tool? What is the value of that tool?
Do you get an agent website?
Are your MLS listings and data integrated into your CRM/website?
Are free lead generation tools part of your CRM?
Does it have automated email/text/video/voice marketing and drip campaigns?
Are the campaigns customizable?
Who will provide the training to get your CRM going and to teach you how to generate leads with it?
Many brokerages don't provide a CRM tool or website AT ALL to their agents. This is a shame because it isn't helping the agents grow their own business.
Lead Generation
Will the brokerage provide you with the tools to generate your own leads for free?
Are there squeeze pages?
What about social media and YouTube training for lead gen?
Do you get free leads from an iBuyer program?
What about leads from a national/international agent-to-agent client referral program?
Are there paid ad integrations into the CRM so that all you have to do is turn it on to get more leads? Or do you have to figure out ads AND how to send them to your CRM on your own?
Equity & Growth Opportunities
Even as a new agent of the company, you should be looking at all the possible ways to grow your business and income streams for the long haul.
Does your company have a stock awards program so that you can quickly become an owner of the company you work for? Imagine just how much harder you'd work if you OWNED a slice of the company.
Can you build your own agent team within that brokerage? Is the brokerage set up in a way that you can be supported by the broker while building and growing your own team business? Can you scale the team to any size, locally, nationally, or even internationally? Chose a brokerage that will help you grow.
Exit Strategies
Most real estate agents never retire, they expire! There's no retirement plan at most brokerages, so they literally have to be closing until the day they die to put food on the table because commissions are the ONLY source of income. Not anymore. There are at LEAST 7 income streams for wealth savvy agents, and earning commissions from a closing is just ONE.
Is there a revenue share program to help you build a long lasting cash flow stream just by introducing your brokerage to other agents? Can you leverage this this to achieve financial freedom as slowly or as quickly as you desire?
Are there equity opportunities? Referral opportunities? Team building opportunities? These are important questions to ask during your broker comparison! Download the fillable worksheet today.
Ask yourself as you choose a brokerage: where can you achieve the most long term success?
Download the Broker Comparison Fillable Worksheet Now!
[mailerlite_form form_id=4]
---
Check out our other FREE valuable resources here.