So you want to become a real estate agent? Getting your real estate license can be a little confusing, so let's demystify the process! But first, let's look at a few common questions we get from those aspiring to become a REALTOR:
Is getting a real estate license right for you?
There are many reasons to become a real estate agent:
To work for yourself and build your own business!
As a part time side hustle, like helping friends and family!
Earning commission as a real estate investor!
Building a scalable business like an agent team!
Create multiple long term income streams!
And my personal favorite: turn a passion into income!
We believe in continual growth – never stop learning! The cool thing when you become a real estate agent is that you can get paid to learn more about real estate. Honestly, if you have any remote interest in real estate, it's hard to justify NOT getting licensed.
Can you be a part time real estate agent?
We get this question a lot. The answer is, YES YOU CAN be a part time agent – here are 10 tips to crush it. Being a real estate agent is simple enough to do part time. You won't become a top producer this way, but it is totally doable to work a transaction (maybe two) a month on the side. Just be prepared to hustle all hours of the week!
What about the cost of a real estate license?
For me to maintain my license as active with eXp Realty, have local MLS membership, digital lock box access, and National Association of REALTORS membership, my minimum cost of doing business is just under $200 a month. If this sounds expensive, consider this: if I sell one house in my neighborhood, it covers that cost for THREE YEARS ($320,000 x 3% commission x 80% commission split = $7,600). Don't sweat the small stuff!
Costs vary by area to get a real estate license. Here are costs to expect when you become a real estate agent:
One time: pre-licence course (I paid $50; see course links below)
One time: state registration and background check (I paid ~$250)
One time: MLS joining fees (I paid ~$150)
One time: brokerage setup fee (I paid $149)
One time (optional): local, state, & national REALTORS
Monthly: MLS fees (I pay $35)
Monthly: brokerage fees (eXp is $85, read more here)
Monthly: digital lock boxes (I pay $15)
Annual: (optional) REALTOR fees
What is the difference between a real estate agent and a REALTOR?
Most real estate agents choose to also become a REALTOR.
A REALTOR is a real estate agent but a real estate agent is not necessarily a REALTOR. What does it mean? REALTOR is an additional designation a licensed agent can get that adds a layer of credibility for agents AND provides access to a ton of valuable tools and resources.
You can certainly be an agent and not become a REALTOR. But, most people will be confused if you have to explain why you chose not to become a REALTOR.
9 Steps to Become a Real Estate Agent
Most states generally follow these steps to get a real estate license (the order may change slightly in some states):
Take pre-exam licensing course (in-person or online; courses below)
Perform background check
Register as a real estate agent with the state
Take state real estate license exam
Wait for state to approve your license status!
Join a Multiple Listing Service (MLS) to practice real estate locally
Optional: Join the National Association of REALTORS – this is usually done as part of joining an MLS
Choose and join a brokerage, which is required to practice real estate
Optional: Join an agent team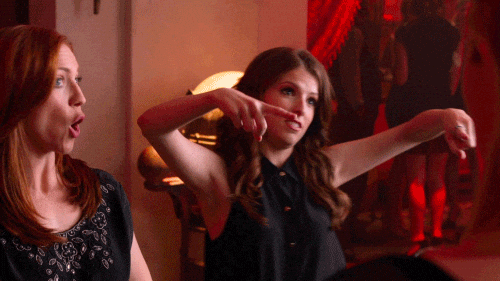 Don't forget, once you become a real estate agent, you have requirements to maintain your license, like a post-licensing course or continued education. Simply google "YOUR STATE real estate license requirements" to find yours.
The (not so) SECRET to Get Licensed for Cheap and on Your Own Time
Look: most agents I know sign up for thousand dollar real estate licensing courses that they have to take leave from their current jobs to go to. If you do this, I have no doubt of your dedication!
But, in most states you can get licensed for just a few hundred dollars AND take the course online at your own pace and on your own time. This is ESPECIALLY true after the coronavirus pandemic emphasized the need for online everything. One of the best parts about an online real estate licensing course is that they have a "pass or don't pay" guarantee!
I took my pre-licensing course for $50. Registered with the state, completed background check, and took my state exam for less than $250. Boom, six weeks and $300 later I'm a licensed real estate agent that just had to join an MLS and start!
You ready for the secret? GROUPON. Yes I said it: go over to Groupon.com, put your state in, and then search for "real estate license." Last time I checked (and I've looked at EVERY state), most states have course coupons on there! Go. Sign up. You'll be glad you did!
Please verify on your own that a course will meet your state licensing requirements.
Ready to select your brokerage? Consider this.
The brokerage you choose has a major impact on the trajectory of your success once you become a real estate agent. And I'm not talking about the brand names. As a matter of fact, the brand's name is actually becoming one of the least important aspects of picking a brokerage to partner with.
Why it's Never Too Early to Compare Brokerage Options
Choosing a brokerage can make or break whether you are a successful real estate agent. You're going to put blood, sweat, and tears to get licensed. So looking into brokerage options early is going to set you up for success once you pass the exam and are ready to go!
Some agents even decide go get their real estate license only because they've found the best possible brokerage to work with!
Why Brand Doesn't Matter
Real estate is an extremely interpersonal business. A lot of new and experienced real estate agents, still get their leads from direct, personal recommendations from their close friends and family.
The sale and purchase of a home is considered to be the most important an biggest financial decision of your life. Clients would much rather work with an agent that they know, like, and trust over a stranger – regardless of the brokerage name.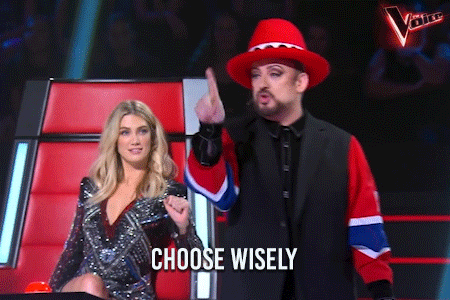 What Should You Consider in a Brokerage?
Ultimately, the choice is up to you. The aspects to consider when choosing a brokerage should be directly related to your goals for your business and reason for becoming licensed in the first place. Some things to consider when choosing a brokerage are:
Mentorship Opportunities
Agent Benefits
Cutting Edge Technology
Culture and Vibe
Recognition Programs
Extra Income Opportunities
Marketing Material
Ready to become a Real Estate Agent?
If you're serious about getting licensed to become a real estate agent, then there's no better time to start the process than RIGHT NOW! Whether you're looking for a new career, looking to add a new tool to your arsenal as a real estate investor, or want to build additional income streams, a real estate license can be extremely beneficial if you learn to leverage it correctly.
---
Learn More About eXp Realty & Our Free Partnership Team!
If you are interested in joining the best brokerage for agent growth, compensation, and opportunity in the world, be sure to partner with the best sponsorship team in the world as well! We provide additional training, tools, coaching, partners, collaboration, masterminds, and resources for your success!
We believe in massive growth and financial freedom for all real estate agents! Live your dream real estate lifestyle with us.
For more eXp Realty details, check out our comprehensive About eXp Realty – Everything You Need to Know article.