Real estate agents of all levels can feel like their careers have plateaued at a certain point. You lack energy and lose the fiery passion you once had for the business. What if there are 4 easy to implement tips that can instantly boost your commission income and relite the fire you once had as an agent? That's exactly what we want to share with you today, 4 simple tips on how to earn more money as an agent!
Use your time more efficiently
Find a better commission split
Start your own agent team
Make a company/brokerage change for growth 
We know these tips just sound like "no duh" tips, but rest assured, we will go into a lot more detail about how to practically implement them in your daily business deals as a real estate agent. You'd be surprised at how many agents work for YEARS on half the commission they could be earning because they dislike change – this isn't what's best for you or your business.
1) Use Your Time More Efficiently
Earning more commission can come down to something as simple as finding more leads and closing more deals. But wait, you're already doing the best you possibly can. How can you close more deals?
Time is Money!
What is the one thing that real estate agents wish they had more of. Time. Don't you wish you could automate parts of your busy day so you have more time to help even more clients?
As a professional entrepreneur, real estate agents need to find new ways to automate different tasks to make their life and their clients' lives a lot easier.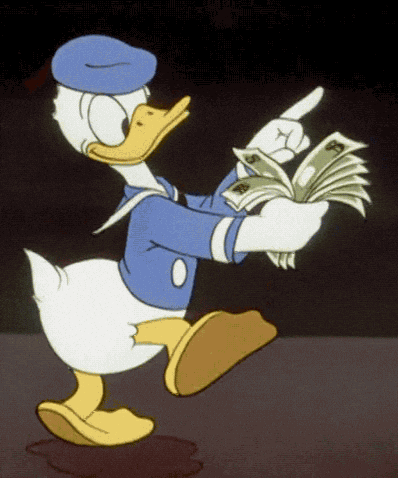 Start by hiring a virtual assistant. Someone who can take all of your incoming calls and emails as well as help you maintain your professional website. Yes, it will take an initial investment, but if you want to build real, long term wealth from a large scaleable business, you need not to work for money, but have your money work for you.
Don't be reactionary
How many times have you gotten a lengthy incoming call from a prospect or even a friend and dropped what you were initially planning on doing for the day?
Reacting to the world around us can be one of, if not most time consuming and disruptive activities. Spontaneous problems and events happen to everyone and they occur often. Instead of simply reacting to these nuisances and letting them control your time, finish what you had initially planned on doing, then go back and block out more time to deal with those issues. You will instantly see an increase in your productivity.
Not only is this a great way to use your time more productively, it is also a great way to prepare and take control of your business and more importantly, your life!
Remember: it's not rude to ignore a call, it's only rude if you don't return it.
Support + Systems + Time = More Commissions!
Unfortunately for some agents, unless you become a broker (which you don't need to build a business, we'll get into this later) it's difficult for them to automate their day because of the limitations of their brokerages.
Simple things like having to drive down to your office for meetings or contract reviews with your managing brokers can take a considerable amount of time out of your busy day. Sometimes, your business partners (brokers) just don't have the right support or systems in place for you to maximize your productivity.
Lucky for you there are brokerages like eXp Realty which offer agents a cloud campus to work in. That means that everything from training to getting your documents reviewed by your broker can be done virtually. So you can learn and grow as a real estate agent without having to spend time commuting to a physical location with physical distractions!
2) Find the Right Commission Split
Let's talk about the commission split between an agent (you) and their broker. Get ready, this is most important part!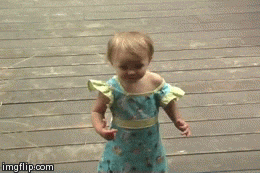 Let's use a specific transaction as an example. Let's say the median home price in the USA is $220,000. We'll assume the each agent's broker takes home 3% after splitting commissions between the buyer's broker and seller's broker.
In this example, that 3% equates to $6,600 to the broker. That's the point when the agent/broker split is applied. Until the agent "caps", some of that money goes to the broker.
While there's not exactly a "typical" agent/broker split, many models sit between 40/60 and 60/40, so we'll assume most agents are getting around a 50/50 split.
So that means on a median home, at 3% commission and 50/50 split, agents are netting $3,300, before any other fees are applied.
Taking it one step further, many brokerages also charge miscellaneous fees, such as a franchise or royalty fee, a desk or office fee, etc. Let's say those add up to an additional 10% (ouch).
So on that same transaction an agent might be keep around $2,640 which is 40% of the total broker commission from the sale.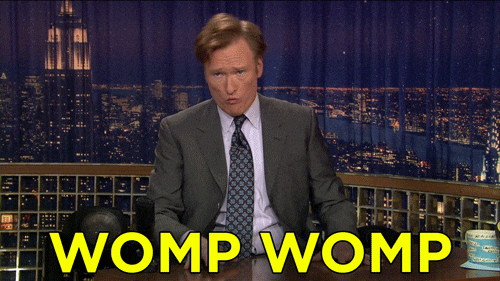 How to earn more money as an agent? No, not a 100% brokerage.
If you thought the answer would be "join this 100% brokerage" – FALSE. We would NOT recommend a 100% commission brokerage for two reasons:
Agents support is often nonexistent (my broker is golfing again?!)
The model we're about to introduce can earn you OVER 100% commission if you are a kickass agent. Yep, you heard that right.
The best split may not be the highest on paper!
Today, real estate agents across the USA can take home 80% commission while still getting fantastic training, tools, and support. And after paying a low $16,000 cap, you'll be at 100% commission after that. Hell yes.
Taking the same example from above, the agent now gets to keep $5,215 of the $6,600 commission on that sale. No franchise, office, desk, or royalty fees. Just a $65 broker review and E&O insurance fee (typically).
Look, this is 2021. Real estate agents shouldn't still be living in a world where they have to give up most of their commission to the broker – ESPECIALLY if the agent is generating most of their own leads. Plus, real estate agents can use ads and mailers to generate leads for just a few dollars per lead and can use broker provided tools and social media for FREE leads!
Evolve with the Times
We know this little statement to be true: companies that evolve with the time survive and even thrive. The rest… well… where's Blockbuster now?! There is no better time than the present to make the switch to a revolutionary new model.
Earn $30,000 More Per Year?
Let's say you close 12 transactions a year where the average home price is that $220,000 median US home value. Just for simple math, we'll say you keep $2,500 more a year on the first 12 transactions after switching to an 80/20 split, at which point you hit your cap. That's $30,000 more a year.
After you cap, you net $6,350 on each $220,000 transaction, keeping 100% commission and only paying a transaction fee. WOOP WOOP!
You do the math. What's your average home price? How many transactions a year do you close? What's the extra earning potential you could net? How much more commission can you keep?
3) Start an Agent Team
Other than automating your business and simply keeping more commissions with a more sophisticated split, a great way to earn more money as an agent is to build your own real estate agent team.
Now this may sound like a colossal and intimidating task, but real estate agent teams can be structured in different ways. For example, instead of throwing away leads, you can offer to provide leads for your agents in return for a percentage of their commission. This is a great way for agents who have more leads than they can handle to earn more money.
Don't start a brokerage – you're more clever than that!
If you noticed, we didn't tell you that you should get your broker license and start a brokerage. That's because being a franchise or independent broker owner is one of the most tedious and stressful jobs in the real estate industry.
Being a broker may seem like a nice and relaxed position for agents who are looking to slow down and retire, but trust us, you are only buying yourself more work! As a broker you are not only held accountable for all of your agents' actions, you are single handedly taking on the financial and liability risk for the entire operation.
Not only that, but the profit margins are extremely slim for new independent or franchise brokers once you factor in all of your expenses: staff, tech, tools, office, marketing, legal, etc. It may take years for broker owners to start realizing a profit!
That's not to say that we don't need brokers in real estate – on the contrary you can't sell real estate without a broker! Brokers are here to guide agents and should act as a bridge between real estate agents and the state's real estate commission, making sure that all agents practicing real estate are compliant.
Leverage your brokerage
Some agents may not know this, but some brokerages offer their agents creative team building structures. This makes it a lot easier for agents to build out their teams
Usually, the brokerage will have outlined the certain requirements for the different types of teams that an individual agent can start. These team structures can range from informal referral teams to mega teams of over 10 agents. The broker will have the required team agreements ready and all you have to do is fill out the splits and any specific incentive or requirements that you want to add. Then once an agent agrees to join on, you sponsor them into the brokerage and your broker will take care of their on-boarding, new agent training, tech support, etc.
Once an agent joins team, every time they complete a transaction, you will earn a percentage of their gross commissions, usually 25-50%, for the value that you provide as the team lead. It's a great way to add an extra stream of income to your wealth portfolio and, when you personally attract agents to join your team, you'll be paid revenue share on top of commission splits if you join the right brokerage.
4) Choose the Right Brokerage
This one is simple: some brokerages can offer a competitive advantage over others when it comes down to agent support and implementing the best systems for real estate agents to succeed. Benefits like:
Accessible Support Staff & Broker Support
Higher splits (80/20) and lower caps ($16,000)
50+ Hours of Weekly Training
Lead Generation Tools
Powerful CRM
Marketing Material
Mentorship
Agent to Agent Collaboration and Idea Sharing
Wealth Building Opportunities
Team building systems
Your Favorite Type of Coffee in the break room… (lol)
Missing any of these at your work? It's time to make a change.
On top of that, all transactions can be done online nowadays. That means that you can fill out and upload all of your contracts and documents to your broker for review and submission through the cloud.
Now let's think about the time you'll save being able to complete most of your transactions online in one place. What can you do with that time? Here are a few possibilities:
Show more houses
Follow up with more leads
Attend more networking events
Go to more listing presentations
Take up a side hustle for an extra stream of income
Build your revenue share agent team for cashflow and long term wealth
Incorporate more wealth building vehicles into your business
The possibilities are endless! Time to make a change.
That's right. You can now implement all 4 tips on how to earn more money as an agent by making one simple change. What would you do with more commission?
Save more and faster toward your retirement investments
Purchase more investment property to build long term wealth
Increase your standard of living
Go on more family vacations
Start a college savings plan for your kids
Buy a Tesla… need we go on?!
There are a multitude of ways to make more real estate commission. Learn more about how you can incorporate them into your business today!