Picking a brokerage can be a difficult task, especially if you are new and have no prior experience in real estate. That's why we compiled a list of the top 14 questions new agents should ask brokers.
As a newly licensed real estate agent, the first decision you must make in your real estate career is which brokerage you want to sponsor you. For the most part, new real estate sales agents are required to work under the sponsorship of a brokerage for at least their first few years in real estate.
What Happens After You Pass Your Exam.
Once you pass your state's licensing exam, you are likely to be bombarded with emails, text messages, and phone calls from hundreds of local brokerages asking for an interview with you. After all, brokerages need as many producing agents as possible to make money.
Typically, new agents are so overwhelmed with the sea of brokers looking for new agents that they fail to consider their top options and have trouble picking a brokerage to sponsor them. Many agents are also intimated by the process and treat the experience like a job interview.
Looking for a Sponsoring Broker is not like Looking for a Job.
In reality picking a brokerage is nothing like a job interview. In fact, it is quite the opposite. When you are interviewing with potential brokerages, you are not the one being interviewed, they are. Brokerages have huge overheads and like we mentioned before, need as many agents as possible so that they can be profitable.
[mailerlite_form form_id=5]
That is why we compiled a list of the 14 top questions new agents should ask potential brokers. A lot of new agents end up switching brokerages 3 to 5 years down the line because they realized they didn't make the best decision when picking their first brokerage. These questions will give you a structured guideline on what you should be asking potential brokers in your interviews so you don't make that same mistake. Lets dive in!
14 Questions New Agents Should Ask Brokers
What are your fees?
What is the cap and split?
What mentorship opportunities do you provide?
What are some of your Training Programs?
What kind of Lead Generation Tools will I have Access to?
What are my Obligations as an Agent?
How can I gain Access to my Managing Broker for Support?
Where is the Office Located?
How will I have Administrative Support?
What Unique Platforms and Technologies do you Offer?
How are Successful Agents Recognized?
What Benefits do you Offer Agents?
How will my Transactions be Processed?
What makes your brokerage unique?
1) What are your Fees?
We put this first because this question is probably the one that most new real estate agents think is the most important. We will discuss later why this is not necessarily true.
As a real estate agent you have to pay your broker a monthly desk or technology fee to cover the brokerage's expenses. This can range from $200 a month to $85 a month depending on what the broker has to offer and their business model. Usually brokerages will mention their monthly costs and fees at the very end of the interview so it is a good question to ask right off the bat so you have a benchmark to measure all of their value adds with.
2) What is the Company Cap and Commission Split
A brokerage cap is the amount of the money you have to pay in splits to the brokerage before you get to keep 100% of your earned commissions. Although some brokerages offer this incentive to their real estate agents, in reality, most brokerages do not. Especially if they have a more lucrative split.
Usually brokerage splits can be between 50/50 and 70/30 (meaning you get to keep 50% to 70% of your commissions). Make sure you ask them not just for their splits, but also for their cap. If a brokerage offers a 90/10 split but no cap, you may find yourself to be making LESS money in the long run.
3) What Mentorship Opportunities do you Provide?
As a new agent you want to look for mentorship programs and opportunities that pair you up with an experienced agent in the field so that you can learn through experience and practice. Real estate is not something that you can master by simply attending countless hours of trainings and modules. On the job training is crucial.
Usually mentorship opportunities will cost you a percentage of your commissions in the beginning but that is not always a bad thing. You want your mentor to be incentivized to help you succeed so that they will have a stake in your business. The best mentors are the ones that actually care about your success and growth as an agent.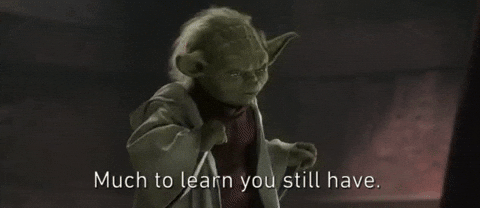 4) What are some of your Training Programs?
Training as a new agent is crucial. Without the proper training, new agents will be lost like a deer in headlights when they are out in the field doing business.
Make sure your broker has proper training and ask them about how these trainings will be administered and provided to you. Some brokerages use a third party to provide all of their trainings in order to save time and automate their business. Make sure that the people providing your training are also agents that are competent and successful themselves so that you know what you are learning is credible and useful.
5) What kind of Lead Generation Tools will I have Access to?
Lead generation is usually the most difficult aspect of a real estate agent's job. Finding the right prospects to turn into clients is usually more difficult than negotiating the sale and getting to closing. A lot of agents spend countless hours of their weeks only on lead generation alone with time consuming but effective strategies such as cold calling and door knocking.
Make sure you find out how your brokerage will assist you with lead generation. Some brokers will provide agents with new lead generation platforms for free that agents can then turn into a marketing machine. Other times their will be smaller teams under a larger brokerage that you can join that will actually provide a flow of leads for you.
6) What are my Obligations as an Agent?
Usually, when you are int he process of selecting a brokerage, you are interviewing them and finding out about what they have to offer you as an agent. But sometimes, brokers will have requirements and obligations for their agents as well.
Sometimes agents are required to do a certain amount of deals as a production requirement to stay as an active agent within the company. This can be a good thing or a bad thing. It might be good because it gives agents the urgency to do business, but it may not be as attractive for agents who are looking to become a real estate agent for the freedom to run their own business.
7) How can I gain Access to my Managing Broker for Support?
One of the most important questions new agents should ask brokers is whether or not new agents will be able to get support from their managing brokers. A lot of brokerages have so many agents that the managing brokers won't be accessible all the time for support and questions on compliance and training. On the contrary, some smaller brokers who only have a few agents might also not be as responsive because they are constantly doing deals themselves as well.
This question is extremely important for new agents because they need to have access to a responsive and knowledgeable managing broker or broker staff during most of the week because that is going to be the place you go to when you have issues with compliance, your contracts, and disclosures to clients and customers.
8) Where is the Office Located?
Office location is another important factor for new agents. If the commute to the brokerage's office is too excruciating, then it makes it very difficult for agents to be productive. On top of that, if your broker and staff is only accessible in person and in the office, you will want to make sure that the office location is accessible as well.
Some brokerages will also allow you to work from home and do transactions online. If you run into any of these situations I highly encourage you to consider these options as working as a real estate agent requires a lot of running around and moving about. So if there is a possibility for you to get work done remotely and on the run, it can save you a ton of time and really boost your productivity.
9) How will I have Administrative Support?
Administrative support from your brokerage can include things like accounting, tech support, human resources, on-boarding, legal, and compliance. A brokerage is like any business and has systems and staff in place to look out for your needs as an agent.
Some brokers will do a lot of these tasks themselves while other brokerages hire a team of staff to support you with each situation. New agents should not overlook administrative support from the staff because a lot of your business rely on these details to be perfectly in place. If your website has an error, you would want your broker's tech support to be fast and responsive in getting these issues fixed for you so you can run a smoother business.
10) What Unique Platforms and Technologies do you Offer?
In the modern era of real estate, brokerages and agents are not only competing with each other for market share, but also against emerging iBuyer companies. One of the key takeaways you should get when you are interviewing each broker is how they offer their agents an unique competitive advantage over other agents and iBuyer programs.
Some brokerages are partnering up with iBuyer platforms in order to ensure that the real estate agent is getting paid for their efforts when helping sellers find a solution to their problems. Platforms such as eXp Realty's Express Offers programs are changing the game for real estate agents because they now give agents the tools needed to gain a competitive advantage over not only other agents, but also popular iBuyer programs.
11) How are Successful Agents Recognized?
As a motivated and passionate new agent, you are probably banking on becoming a successful top producing agent or even a company leader in the near future. The rewards of selling a plethora of homes is definitely lucrative enough in itself but wouldn't you like to be recognized or even rewarded in some way for your top notch success?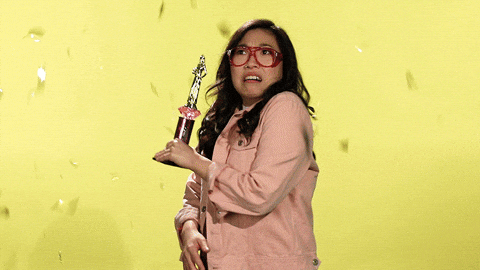 Many brokerages have agent recognition programs for new and seasoned agents alike, ranging from fancy company award galas to equity opportunities within the company. Make sure you ask about their different incentives for agents who reach various benchmarks in their real estate careers, these can make a difference financially in the long run.
12) What Benefits do you Offer Agents?
Aside from recognition and incentives, brokerages are beginning to offer real estate agents various benefits as well even as independent contractors. As many of you may know, real estate agents do not have access to the traditional taxed advantaged retirement accounts that W-2 employees have. That is one of the many reasons why real estate agents never retire.
Make sure to find out whether or not each broker you interview has retirement plans for their real estate agents. Selling real estate is fun and rewarding, but wouldn't you at least want the option to stop selling one day?
Another industry trend is that a few brokerages are beginning to offer their agents health insurance options through third party partners that can save real estate agents money on their healthcare options. If you happen to interview one of these brokerages, make sure to ask more about how they can help you save on your healthcare.
13) How will my Transactions be Processed?
An overlooked aspect of being a real estate agent is the time it takes for transaction documents to be processed by your broker. Since all transactions are technically run through your broker according to each state's compliance laws, your broker will need to review and process all of your contracts and disclosure documents to make them official so you can get paid.
Ask your potential brokers how they process transactions and documents. Some brokers require documents to be submitted physically while others will take electronic copies so agents can save time by uploading documents online.
14) What makes your Brokerage Unique?
This last question should be asked at the end of the interview as a final way of letting your potential brokerages pitch themselves one last time. We mentioned earlier that the fees are not the most important aspect of picking a brokerage. That is because each brokerage offers their agents an unique environment and business that they can then take and improve upon by themselves.
An ideal brokerage should be one that is suited towards your personal goals and business style. When interviewing brokerages, you shouldn't look only at their tools and resources at face value. Learn about the brokerage's culture and see how much value they can really add to you and your business!
Get Started Today!
Now that you have a list of the 14 top questions new agents should ask brokers, the next step is to go out and research potential brokers that you want to interview with! Remember, brokerages have different ways of on-boarding agents so each approach might be a little different.
If you want an exclusive guide on getting the most value out of your brokerage and an extra bonus 5 questions to ask on your interview, simply click on the button below!
[mailerlite_form form_id=5]
---
You can also check out our comprehensive guide on How to Become a Successful New Real Estate Agent