At Agent Wealth Hustle, we love team building as an additional real estate agent income stream! That's why it is one of our 3 wealth centers of real estate agents. While it is the one of the least passive wealth centers, real estate agent team building can be automated and staff can be hired to make your job easier. It's a great way to scale your income as an agent and generate serious cashflow.
In this article, we'll go over what a real estate team is, the benefits to the agents and the team lead, team structures, how to build a team, and how to learn more! Let's jump right in.
What is a real estate agent team?
A real estate agent team is where multiple agents, usually within the same MLS area, form a team to the mutual benefit of all team members. This can be structured in a number of ways (see below) but generally there are two or three functional areas of the team:
Lead Generation: team leader(s) typically generate client leads
Transaction Execution: agents work with clients and close transactions
Team Facilitation: as the team grows, other staff can be hired to help facilitate lead generation, transaction coordination, etc.
Why would I join an agent team?
As a new or experienced agent, joining an existing team has a multitude of benefits, such as:
Continuous funnel of client leads to pursue
Increased transactions = more commission income
Focus on sales rather than on lead generation
Splitting commission for each transaction closed rather than up front paid lead generation with an unknown return on investment
Agents with no existing referral network can get leads easier
Still keep your usual broker commission split on leads you generate
As you can see, focusing on clients and transactions rather than lead generation may be very attractive for many agents, especially new and part time agents. If you'd like, we can help you find a local eXp Realty real estate agent team to join:
Why would I want to build an agent team?
No team in your area yet? Want to start your own team? There are many reasons why you'd want to start your own real estate team, like:
You enjoy a leadership role
You'd like to build a business
You enjoy working with people, so creating a team is fun
You want to grow your income
You want to replace your sales income with team income
You're tired of transactions and want to step into a supporting role
You want to create multiple income streams and cashflow to build wealth
The list goes on, but if you are interested in team building, you can leave your license brokered by a brokerage, making there no real downside!
Wealth Center #4: Team Building
Real estate agent team building is our fourth wealth center for real estate agents. Team building requires active work to set up, but you can grow your team to a point where many parts of it can become self sustaining. Keep reading for how to reduce the workload as the team lead so that you can generate wealth through cashflow over time.
Do I need to become a broker? (Nope!)
This might be the best part: you don't need to get your broker's license to start a real estate agent team. You can have a team structure within an existing brokerage! With some brokerage models, that means you can still, as an agent or a team lead, net a high chunk of your commission split!
How are real estate agent teams structured?
Self-organized teams are generally structured as we showed above:
Lead Generation: team leader(s) typically generate client leads
Transaction Execution: agents work with clients on transactions
Team Facilitation: as the team grows, other staff can be hired to help facilitate lead generation, transaction coordination, etc.
Team Fee/Commission Structure
Profit sharing on a team can be structured however the team lead decides. Remember, the money going to the "team" or "team lead" isn't just to pay the team lead for his or her efforts, but it also pays for team things like: client lead generation, marketing, signage materials, lock boxes, social media advertising, staff (like transaction coordinators), team CRM, etc.
Different teams do different profit sharing splits. Some do 50% team/50% agent, some do 25% team/75% agent. It's totally up to the team!
For the team I'm on, it depends on whether the lead is my own or given to me by the team lead. If it is my own lead, I keep all but $500 for every $10,000 of commission I earn (this maintains the team and pays for a transaction coordinator). For team generated leads, we split 50%/50%. I love this structure because it allows me to both do my own thing for more reward but also get leads when I'm ready for more transactions!
How to build a real estate agent team
In order to build a successful real estate agent team for cashflow, you have to figure out how to maximize your team's productivity while also minimizing their workload. That way you can get optimal production from your team's hard work.
Maximizing productivity for your team
Here are some useful tips to build a successful, productive team:
Establish your team with a broker with a beneficial commission split, like 80% to the agents. If you build a team with a lower split brokerage, you don't have much team commission split room to work with when it comes to convincing agents to join the team.
Ensure that communication to the team is clear. Err on the side of over-communicating rather than under-communicating.
Ensure that your team is all focused on and moving toward the same goal. Check in frequently. Weekly minimum. Daily if possible.
Find a system that allows for accountability and follow up with team members. KVCore is a great platform.
Be a knowledge base and point your team to the resources they need.
Focus on the long term goal; the short term can be stressful at times.
Plan the boundaries and guidelines for the team – who does what, what are the expectations for success.
Plan out as much as you can before launching the team.
Be able to discuss the benefits with agents; what's in it for them?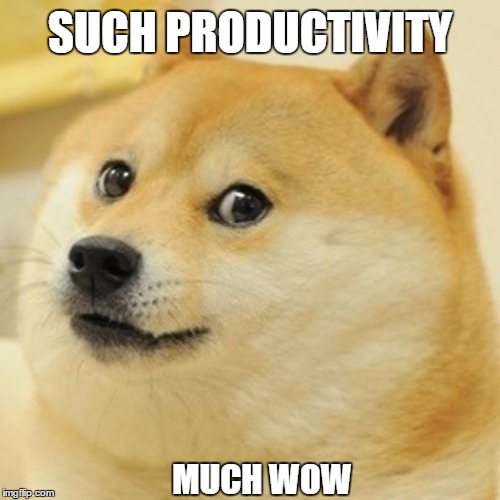 How to minimize the work of maintaining your team
Look, there's no doubt that building a team is a LOT of work – more than you might estimate initially. The part that becomes passive about it is once it is well established and functioning like a well oiled machine. You want to leverage systems, processes, and – most importantly – people to automate your business.
Once your business starts to get moving, you'll naturally gravitate toward systems that work best for your team and that make you more efficient. Learn and love these systems! Don't be afraid of change now if it saves time later.
As your systems become solidified it's time to document and stick to your processes. Keep what works. Change or scrap what doesn't. Go read The ONE Thing, the E-Myth, and Traction. Those will help you streamline and expand!
As your team is building momentum, you'll bring in more profit. It may seem counter intuitive to then bring staff on at this point (assistants, transaction coordinators, marketers, etc.). However, if you hire the right staff at the right time, they will do two things: grow your business more than you could have alone, and redistribute the tasks that are holding you back.
But no one says you have to grow your team infinitely. Eventually you may decide to hire staff in order to reduce your work load so that it becomes more of a hands off income stream. You'll still need to support your team, but you could literally get the point where all you do is attract and support your team agents!
How to learn more about team building
You are going to learn a LOT as a team lead. But there's no need to reinvent the wheel when agents we are partnered with have been there, done that, and currently operate teams of dozens of agents. Check out our Ultimate Guide to Real Estate Agent Teams.
Learn More About eXp Realty & Our Free Partnership Team!
If you are interested in joining the best brokerage for agent growth, compensation, and opportunity in the world, be sure to partner with the best sponsorship team in the world as well! We provide additional training, tools, coaching, partners, collaboration, masterminds, and resources for your success!
We believe in massive growth and financial freedom for all real estate agents! Live your dream real estate lifestyle with us.
For more eXp Realty details, check out our comprehensive About eXp Realty – Everything You Need to Know article.