Real Estate Investing For Real Estate Agents (How to Crush it!)
In this article, we will go into lengthy detail about real estate investing for real estate agents. We'll go into topics with shorter posts you can check out, like:
Intro to Real Estate Investing
Welcome to an introduction to real estate investing for real estate agents and REALTORS. There are many benefits to real estate investing, and agents have a ton of advantages over those without a real estate license!
Real estate investing is exactly what it sounds like: using real estate to get a return on your investment. There are hundreds of ways to invest in real estate, but the heavy hitters for investor agents are usually rental properties like houses or apartments and flipping houses. These are great for agents to leverage their skills, knowledge, and license advantageously.
A rental property is one you purchase such that still pays you every money after you pay ALL expenses – mortgage, taxes, insurance, utilities, repairs, management, vacancy. That money leftover that you get to pocket is called cash flow, and it is an excellent income source!
Everybody knows what flipping is – but it isn't like the TV shows! Flipping is more of a job than it is investing. This is demonstrated by how it is taxed far higher than long term rental property investing. However, flipping can be a great technique for earning more cash as an agent and for converting to rentals for cash flow, equity, and fewer taxes!
Real Estate Investing Advantages
Before we get into the advantages of real estate investing for real estate agents, here are a few of the general benefits of real estate investing that you don't get from the stock market:
Monthly cash flow – after all expenses are paid and accounted for
Principle pay down – tenants pay the loan down, increasing equity
Depreciation – tax write off the building value
Leverage – you can purchase far more property than you'd have cash for due to leverage via lending – so you get to reap the benefits of the entire property while only putting 10-25% down
Natural appreciation – properties appreciate over time, creating a natural hedge against inflation
Forced appreciation – increasing the net operating income of a property increases both the cash flow AND the value of the property
Control over outcome – unlike stocks, you control the asset and outcome
Lower Taxes – Rental properties held over 12 months are taxed as long term capital gains, which is typically lower than income tax
1031 Exchanges – Real estate investors can trade properties up and defer capital gains taxes to later, a huge growth advantage
Tax write offs – repairs, management, travel, education, office, and other expenses can be written off (talk to a real estate CPA)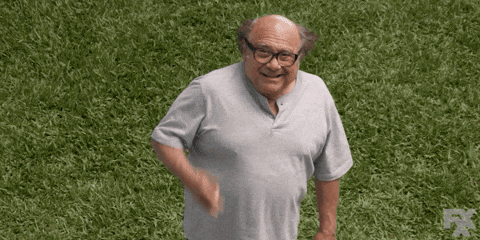 For a benefits deep dive, check out 11 Advantages of Real Estate Investing. You can also learn a whole bunch about real estate investing the BiggerPockets forum.
Investor Agent Advantages
Now that we've touched on just some of the benefits real estate investors reap, let's now talk about the perks for real estate investing for real estate agents specifically. To name a few:
Commissions accelerate investing
Market knowledge and tools
MLS access and first to know about new listings
Property access
Offer speed and skill
Operate on your own schedule rather since you're the agent
Additional listings and sales from listing your own property
Learn by working for investor clients
Existing professional network
Know how to market rentals and properties for max profit
To learn more in depth about any of these advantages of real estate investing for real estate agents, check out these advantages for investor real estate agents.
Why Agents Should Work for Investors
Quick side note: REALTORS and agents should work for investors. Plain and simple. If you aren't already an investor, you'll learn a TON! Most of all, you'll learn what properties work as cash flowing income properties in your market.
Another HUGE advantage of agents working for investors is the repeat business! If you do a good job, they will keep coming to you to buy more properties. There are no better repeat buyers than investors. They aren't buying once every 8+ years like most families. Savvy investors are continuously buying and selling!
Choosing an Investor Agent Friendly Brokerage
Some brokerages are a lot more investor agent friendly than others. Does your broker let you keep 100% commission on your own personal transactions – including investment properties? If they don't – and you plan to heavily use your license for investing, you should consider a change. Investor friendly brokerages have:
100% commissions for investing
Full service and support
An incredible suite of tools
An investor friendly culture
Access to more deals
Additional cash flow and equity building opportunities
Scroll to the bottom or check out more on the best real estate brokerage for investors!
If you want to focus on investing to create time freedom, you should be willing to take any advantage you can get! Learn how to partner with us to grow even faster – we are investors and can help you do the same!
Choosing Your Real Estate Investing Goal & Strategy
Start with Your End Goal in Mind
The absolute best way to determine your real estate investing strategy is to start with your end goal and work backwards from there.
For example, a common goal with real estate investing is to net $10,000 a month in cash flow (meaning after all expenses and mortgages are paid). Imagine how much freedom $10,000 a month for just a few hours of oversight would create?
Is your goal to replace part or all of your commission income or W-2 job? Is it to cover that Tesla car payment? It is your eventual retirement plan? Is it to build equity and pay off your own home? Do you want to switch from being a full time agent to part time investor?
Think real hard about your goal, write it down, and then determine what the next big steps are. Then drill down to what ONE Thing you can do today to get you closer to your goal!
Choose the Best Strategy to Achieve Your Goal
There are quite a few strategies to choose from. They vary in velocity, cash flow, equity building, risk, and work required! Here are some examples with a quick description of each to help you narrow down your strategy:
Single Family Rentals – A slow but steady way to build both cash flow and equity building over time. Buy another rental every time you build up enough down payment and reserves and you can build an empire slowly!
Flipping – While not truly investing (more of a job and taxed like one!), for agents this can be a great way to net cash to then invest. Because agents get commissions on both ends and know what renovations will net top dollar, agents are positioned to do well.
Buy, Rehab, Rent, Refinance, Repeat – This is where you flip a property, find a renter, and then refinance out the cash you put in – a combination of two strategies that really accelerates growth.
Multifamily – Small and large multifamily are fantastic due to economies of scale. You'll have fewer walls, fewer roofs, lower expenses per unit, lower property management costs, lower taxes, etc. So the numbers are often better than single family investments. Plus vacancy is lower because you generally don't have a full vacant multifamily!
Commercial – Smaller commercial properties like strip malls, storage units, and mobile home parks are gaining momentum. But this can be a niche market that is less saturated by smaller investors and a great place for you to net some cash flow with less competition!
And these are just a few ways to make money from real estate! Let's talk about getting started in real estate investing for real estate agents.
Acquiring Your First Investment Property
As a licensed agent, let's assume you already know how to:
Search your MLS area for properties that meet your criteria
Put offers together
Pull comparable and analyze pricing
Negotiate
Perform due diligence
Get financing
But let's talk about some things that can be new when it comes to real estate investing for real estate agents:
Searching Off Market
Yes, you can find deals on the MLS – and as an agent you should absolutely be searching there! But so is everyone else. You should consider looking off market as well for less competition and better deals. Here are just a few ways to look for off-MLS (or "off market") deals:
Drive for dollars – simply drive around and look for properties that aren't cared for that the owners might want out of.
Direct mail – market to their mailbox! Use lists like absentee owners, long time owners, probate, foreclosure, REO…
Facebook marketplace – yep, you bet. You can sell almost anything on Facebook. Look especially for FSBOs.
FSBOs – on the topic of For Sale By Owner, keep these in mind. They're on Facebook, Craigslist, Zillow, but not on MLS.
Craigslist – you can find deals here!
Absentee owners – owners get tired of dealing with properties out of state. Get a list and call them.
Setting Your Investing Criteria
Once you start analyzing deals you'll realize that you need a set of criteria. Benchmarks that if that property you are analyzing meet all of them, then it is time to offer! Choose a criteria that will attain your goals at the pace you want, minimize your risk, and make the purchase worth it.
For example, here are my general criteria for any size multifamily properties:
Cash on Cash return of over 10% – bottom line money I pocket each month after paying and budgeting for EVERYTHING, including property management and paying the mortgage.
Actual return of at least 15% – when I include the mortgage principle being paid down, I want to be making a 15% return.
$100 a door Cash Flow – bottom line money should net me $100 per unit on a multifamily. That's a hard minimum, I prefer closer to $200!
Don't Overpay – I want exit strategies, and selling is always one of them. If I pay over market value for a property, I'll definitely lose if I have to sell soon after buying
That's pretty much it. If it meets those, I'm in! What are your criteria for real estate investing?
Analyzing Deals
Analyzing deal is perhaps the hardest part of real estate investing for real estate agents. But it certainly doesn't need to be!
Long Term Rental Analysis (single family or multifamily)
For long term rentals, the math is simple. First you need to know current or market rents, which you can get from existing lease(s), a local property manager, Rentometer, or by searching similar rental listings online!
Then you need actual and estimated expenses, including:
Property Taxes – can be found on the county auditor's website usually
Insurance – get a quote or estimate it based on your experience
Mortgage Payment – remember, rates and down payments tend to be a little higher for investment properties
Property Management – even if you plan to self manage at first, make sure the deal works even with management in place. Management is a job, not an investment, and you may not want to do it forever! For a single family house it is typically 10%. Higher for short term rentals, lower for larger multifamily.
Repairs and Capital Expenditures ("CapEx") – the easy way to estimate this is by simply using a percentage of the gross rental income. For an older property or one in disrepair I'll use 12% (ish). For a newer property, a well up kept one, or a multifamily property, I'll use as low as 7%.
Utilities/Services – Depending on the area and property type, the landlord may still pay some utilities. For example, in Ohio for a single family the tenant usually pays all utilities. But for small multifamily, the owner typically pays for water/sewer/trash. Know your market!
Vacancy – This one bites people in the butt. You need to account for when your property will be vacant, because those are sunk costs. I do this by calling it an expense as a percentage of gross rents (just like repairs). If it is a 1 bed apartment, I'll use a higher vacancy, like 10%. If it is 2 beds or more, I'll go lower, usually 8%.
So now you simply take your gross rental income and subtract expenses (including mortgage). That gives you your cash flow!
Take your estimated annual cash flow, and then divide by the amount of money you'll have to put into the deal. Typically this includes your down payment, any immediate repairs, financing costs, and closing costs. This will give you your expected cash on cash return.
Then if you look at how much of the mortgage is actually the principle (not the interest) being paid down each month, you can add that to the cash flow and then divide by your amount invested to get your estimated actual return.
Two cool rules of thumb for analyzing rental properties are:
1% Rule: If the monthly rental income on a property is at least 1% of the property price, it is worth doing a deeper analysis on.
50% Rule: Expenses (before the mortgage payment) should generally be about 50% of the rental income. So if you cut the rents in half and subtract the mortgage payment, the rest should be your cash flow!
Analysis for Flips/BRRRRs
For flips and flips that will become rentals, you need to be able to do three things:
Estimate repairs, or have a contractor who can do that quickly for you so you don't lose out on a deal
Determine the after repair value, or "ARV" – which to us agents is just the fair market value we expect the property to sell/appraise at
Estimate holding/closing costs, which are the costs associated with owning a non-cash flowing property during the flip period, like taxes, insurance, financing costs (especially if you're using more expensive "hard money"), utilities, etc. Keep in mind you'll have closing costs once on a BRRRR and twice on a flip!
If you can do those three things, you can flip a property!
So now we just do some math again: take the After Repair Value (ARV), subtract the property price, estimated repairs, and holding/closing costs, and that number is your net profit!
Keep in mind that you'll likely be paying the buyer's agent on the sale of the property. BUT you get to make commission on both the purchase and sale!
All the holding and closing costs can be a pain to estimate, so a good rule of thumb for flips/BRRRRs is the 70% rule: Take 70% of the ARV price, subtract your estimated expenses, and that number is the max you can pay for a property and still make a decent profit.
Putting Investment Offers Together as an Agent
There's one really important thing you need when working personal transactions as an agent: disclosing your interest in the property! Be SURE to do this.
Your advantages for investor real estate agents really come in to play here, so definitely review those!
Have all your ducks in a row, like:
Lending qualification and options – do you have a prequalification letter? Are you using a conventional investment loan or an LLC loan? Are you using hard money? Private money?
Entity filed, if you are using one – this helps protect your personal assets if something goes wrong (seek legal assistance)
Management options or plan – will you self manage? Does your broker allow it? Will you hire it out? To whom?
Professional network – you'll need your inspector(s) and contractors ready to go!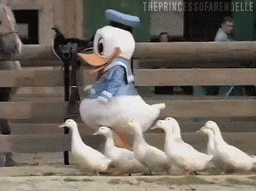 Learn How to Make More Money as an Agent to put towards your investments!
How to Market and Manage Your Rentals
So you have your first property ready to rent. Now what? Well if you have a property manager, you're done!
If not, you need to self manage and market. The easiest way to do this is by using an online tool. For example, my first investment was two fourplexes, so 8 tenants. I self managed using TenantCloud for $9 a month. A software like TenantCloud allowed me to:
List a unit on tons of websites at once
Have prospective tenants apply online (with payment)
Conduct background and credit checks
Have tenants pay rent online
Offer tenants renter's insurance
Allow tenants to submit work orders online
Send and sign leases online
That tool really simplified my life until I put professional management in place! Remember these key tips:
Train your tenants. If you want them to text you, tell them that.
Set your screening criteria and stick to it. For example, I like no drug or violent felonies, no evictions in past 5 years, and income of at least 3 times the rent.
Be sure to apply the same requirements to all tenants (Fair Housing Laws) – check your state/local laws as well.
Deposits do NOT BELONG to you. You can only use/take some/all of it once the tenant has moved out and you've provided notice in accordance with your state laws of the required repairs you will use some/all of the deposit for. Again, KNOW THE LAW.
Screening tenants is very important. Vacancy sucks but not NEARLY as much as a bad and/or nonpaying tenant.
Being a Licensed Agent Can Scale Your Business!
Now that we've gone deep into real estate investing for real estate agents, you can see that being licensed can give investors a huge advantage as well as help you scale your business.
Advantages of Being Licensed as an Investor
If you are already an investor looking to grow your business, having a real estate license can be the tool you need to add new services that your business can offer clients and customers.
List Bad Deals That Don't Work For You
One of the best parts about being licensed as an investor who does a lot of deals is the ability to list bad deals that doesn't work for you. As an investor, you probably have a system in place to generate a lot of off market seller leads. A lot of the time, those sellers will have properties that doesn't fit your criteria for a flip or long term rental. If you have your license as an investor, instead of throwing those seller leads away, you can now offer to list their properties on the open market.
This is a great way to add a new service and stream of revenue to your business. And if you're with a brokerage that have or are partnered with an iBuyer program, such as eXp's Express Offers, you can even bring cash offers to those sellers from a marketplace of institutional investors if they don't want to list on the MLS.
Build a Team to Help
If you don't want to work listings as investor and would much rather spend your time looking for and doing more deals, then a good way to expand your business with a real estate license is to build an agent team to help you with your listings.
You can still monetize leads that don't work for you by offering the sellers to list their properties, but instead of working those listings yourself, you can give them to the agents on your team and earn a percentage of their commission. Usually on real estate teams, the team leaders' biggest value add to agents is the ability to generate leads, so this is perfect for investors who are looking to scale their business quickly because they can focus on the lead generation and setting up systems.
Join an Investor Friendly Broker
If you decide to get your license as an investor, you should find an investor friendly broker that is willing to give you 100% of the commission you earn on your own deals like we mentioned earlier.
As an investor, the brokerage you join should also give you the freedom you need to captain your own ship and run your business according to your own goals. Look for brokers that don't have production or marketing requirements, that way you aren't pressured to work any retail leads as an investor.
There are many brokerages in every market that are more investor friendly than others. But in our opinion, the best real estate brokerage for investors should have:
100% commissions for investing, meaning you get to keep 100% of your commissions on your own deals.
Full service and support from your designated managing broker staff.
Access to an incredible suite of tools such as a CRM system and personalized website to capture leads.
An investor friendly culture and atmosphere to encourage and stimulate collaboration with agent partners so everyone can improve their business.
Access to more deals within a referral system.
Wealth and equity building opportunities to expand your business.
A good way to determine whether a brokerage is investor friendly or not is to see if there are actually any investor/agents that decided to hang their license with that brokerage. If there are a lot of investors that chose to partner with a brokerage, then it is a tell tale sign that the broker is investor friendly.
Get Your License Now!
If you think that getting a license is the right move for you to grow your business as an investor, then you should start planning to get your license now! It can take up to 6-12 months for you to get a real estate license depending on your state's requirements so you should always start sooner rather than later.
Lucky for you, we have our very own step-by-step guide on how you can get your license today!