How to Be a Successful Part Time Real Estate Agent (10 Powerful Tips!)
In this article, we will go into lengthy detail about how to become a successful part time real estate agents. We'll go into topics with shorter posts you can check out, like:
YES, you CAN be a successful part time real estate agent.
Being a part time real estate agent is a great side hustle that can net you thousands of dollars per transaction. But first off, let it be known that there are plenty of haters out there that will discourage you and tell you that you can't POSSIBLY be a successful part time agent. The truth is, there are tens of THOUSANDS of successful part time real estate agents – including the creators here at Agent Wealth Hustle!
But there are some key factors that will make it far easier to be a successful part time REALTOR. By embracing the tips below, you'll set yourself up for success with one of the most lucrative side hustles in existence.
Let's jump right into the key factors to being a wildly successful part time real estate agent:
1 – Join a Part-Time Friendly Brokerage
It's no secret that many brokerages HATE part time agents. It's nothing personal, they just don't have the time and money to spend training and mentoring agents that won't be their biggest producers. See, brokers only make money when their agents are closing deals. If you only close a deal every month or two, you'll be at the BOTTOM of the list when it comes to giving up time and effort to support you.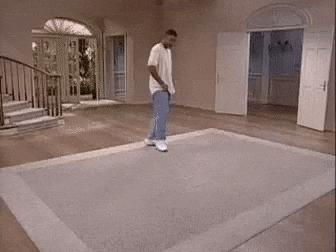 But this is 2020, and a revolutionary model exists to support agents of every production level – a place where you can thrive as a successful part time real estate agent.
At eXp Realty, every agent is treated the same – whether they close one transaction a year or one hundred! Sure, you may not achieve ICON agent status with just a few transactions a year but support, training, tools, mentorship, agent collaboration, and cost are EXACTLY the same for ALL agents.
Here are just a few of the advantages for new part time REALTORS that eXp has over obsolete brick and mortar companies:
An assigned, local, real estate agent mentor
No stigma toward part time agents
Flexibility to digitally train when you want from where you want
Time and location flexibility with no in-person commitments
Automated lead generation and marketing tools with your website
Low cost of entry and low cost of doing business
Agent collaboration environments with 30,000+ agents nationwide
Local agent teams happy to accept part time agents
2 – Train, Train, Train (from anywhere!)
All real estate agents have to go through training in order to be successful. Part time agents especially have to take advantage of their broker's training programs in order to keep their real estate agent skills sharp and keen.
An issue that part time agents usually run into in regards to training is trying to actually fit the training into their busy daily schedules. Part time agents more than likely have a full time obligation, whether that be work, school, or family, and they want to be able to get through their training as stress free and efficiently as possible, preferably from anywhere.
Luckily for part time agents, that's now possible with new platforms and technologies in real estate! At eXp Realty, agents can train from anywhere anytime in live a and interactive environment through the revolutionary eXp World or with recorded on demand classes in the collaborative Workplace
3 – Be Willing to Hustle
Guess what? Being a successful part time real estate agent is HARD WORK. Make no mistake about it – it will stress you out and put gray hairs on your head. But dang are the commissions nice. So if it's worth it for you, you need to understand one key thing: you WILL have to HUSTLE and not always when you want.
Transactions like to go sideways right at the most inopportune times and you may find yourself trying to keep a closing together while at your daughter's soccer game. You may ask your spouse to watch the kiddos this Saturday while you spend the better part of the day showing houses to a buyer.
This is all part of being a real estate agent. If you work 40+ hours a week already, you're going to have to find time OUTSIDE of that to work on real estate. Not just on the transaction work, but also on training.
4 – Set a Schedule and Be Consistent
To be a successful part time real estate agent, you need a schedule – even more so than full time real estate agents because your time spent on real estate is even more precious. You can't afford to dally. So you write out your weekly schedule – a battle rhythm you will follow every single day. This is how a full time real estate agent might time block their day:
Now remember, you don't need to put THIS much work in because you'll work fewer leads and fewer transactions. You simply need to figure out when you're going to do your most important tasks and stick to it.
Start by putting your most difficult tasks during the time of day when you have the most energy. Squeeze the rest in before and after work, or when it makes sense. And then STICK TO IT. CONSISTENCY CONSISTENCY CONSISTENCY! You WILL succeed, but it takes time and constant effort to be a successful part time REALTOR.
5 – Leverage Your Mentor
Hopefully the brokerage you choose will assign you a mentor. Mentors are crucial to being a successful part time real estate agent as a newbie.
Your mentor should be the source of knowledge for you when it comes to real estate. As a part time agent, your mentor will the one who takes you on listing appointments and showings so you can learn the job on the job. On top of shadowing your mentor, you can even co-list with them on some of your first listings so they will be there to guide you throughout the process.
Having a knowledgeable and motivated mentor is absolutely crucial to part time agent success because they will always be there to help you with your work as agent even when you might feel overwhelmed. Mentors will not only give you the support you need as an agent, but also structure as to how you should approach being a part time agent.
6 – You Must to Be Able and Willing to Take Time Off Work
Not only will you need to hustle outside of your day job to be a successful part time real estate agent, but you'll need to be able to and willing to take some days OFF of work to work on real estate. Your out of state buyers may only be able to see houses on a Wednesday. You can either give them up or take off work to get it done!
Even if you are a stay at home parent – which is definitely a full time job by the way – you'll need to find a way to ditch the kids in order to work on real estate. You may need a flexible nanny or daycare option, or have your spouse take off work to help.
7 – Leverage Your Sphere
Chances are you already know a TON of people in your area. That makes becoming a part time agent perfect because you can simply source your leads from your existing sphere of influence! You simply can't be a top producer as a part time agent – but that's okay because you only have so much time.
So by working your sphere, you can likely find all the leads you need to keep you busy part time. You can leverage social media and an amazing lead generation and marketing automation CRM like kvCORE to remind your friends, family, and acquaintances that hey: you're in real estate and is there anything in the world you can do for them today?
8 – Team Up
Guess what? You don't have to go it alone if you want to be a wildly successful part time real estate agent. Here are some sweet options to help maximize your time and efficiency as a part time REALTOR:
Join a local agent team – teams give you flexibility and you can help other agents and they can help you, plus you can bounce ideas off of them. Say you can't show that property to your buyer tomorrow but another agent on your team can. Have them do it and then pay back the favor! Need help finding a team? Chat with us!
Find a nearby agent to partner with – with a network of 35,000+ agents at eXp, it is easy to find another agent in your area who would love to show some properties to your buyer, either on a favor basis or even pay them to. I closed my first two transactions while deployed. I did this by partnering with another agent!
Start a team of agents without being a broker – my team lead did this while working full time for the military! You just need to form it with a team-friendly brokerage that handles most of the hard stuff.
9 – Don't Try to Do Too Much
Everyone is enthusiastic at the start. But if you run in too many directions at once not only will you very quickly burn out, but you'll also have mixed or even crappy results. Don't try to door knock, FSBO lead generate, work expired listings, and foreclosures all at the same time. That's not the right path to be a successful part time real estate agent from the start.
Pick one single strategy and stick with it. And honestly as a part time agent, all you really need to do is start by working your existing sphere of influence. Then if you want more leads you can pick a strategy that appeals to you and work that one HARD until you are the best at is!
10 – Quiet the Haters with Results
Lastly, just like everything else in life, there will be haters. Lots of top producing agents hate on part time agents because they have this false perception that part time agents aren't good at being REALTORS. It just simply isn't true. What excuse do the 20 year full time real estate agents who are absolutely terrible have?
In real estate, EXPERIENCE ISN'T EVERYTHING. Being in real estate for a long time does NOT make you great. What actually makes you great at real estate is… HUSTLE! I'm 100% serious. If you have drive, then you can be a great real estate agent – even part time.
Don't back talk the haters. Shut them up with your results! Show them just how successful you can be as a part time agent!
Getting Started
If you're looking to start in real estate part time, on your own terms, don't wait any longer! You CAN can be a successful part time real estate agent if you pick the right brokerage, stay focused, and partner with the right team! At Agent Wealth Hustle, we are standing by to help you crush your goals. So what are you waiting for?